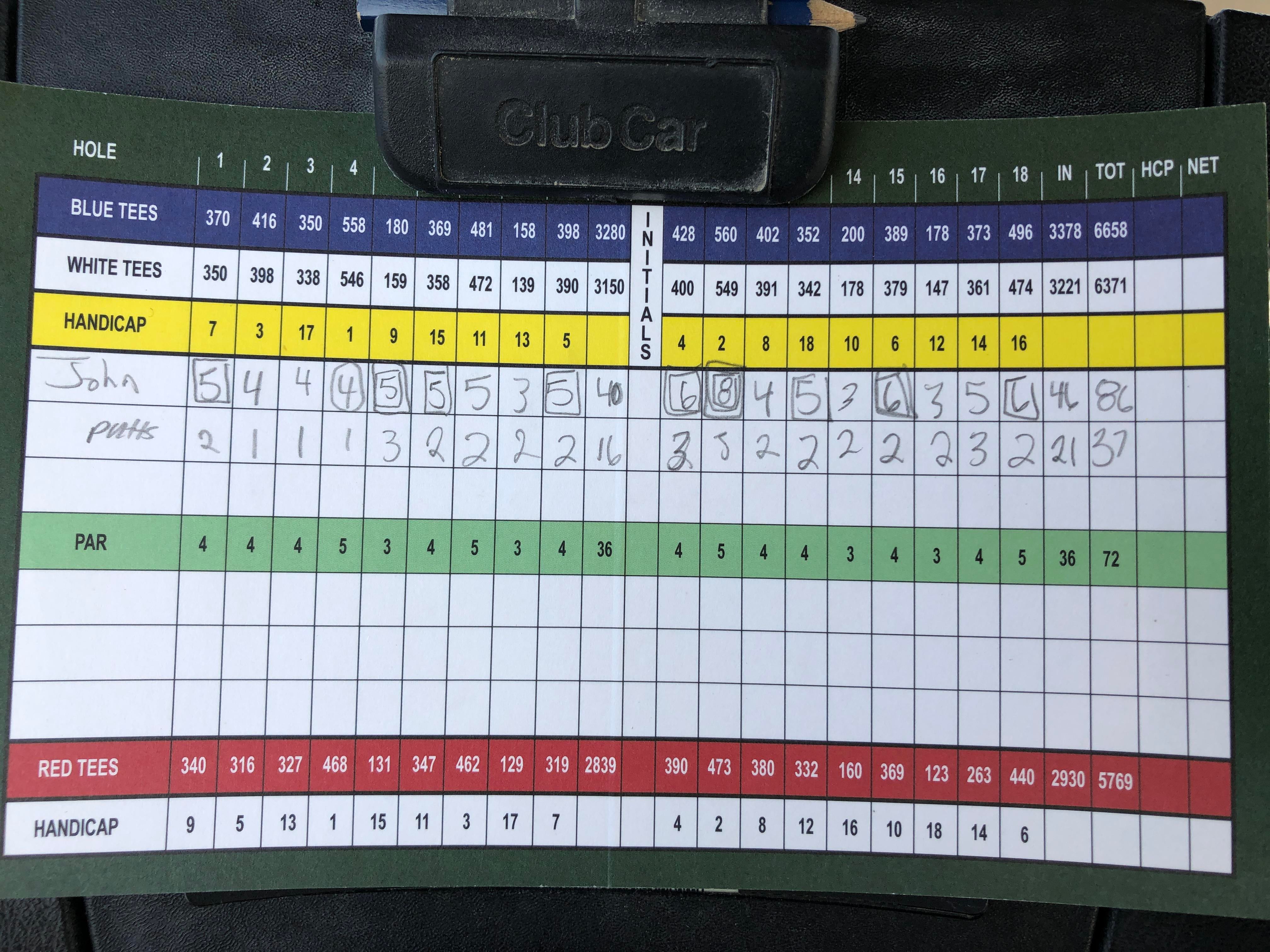 Looks like one of my cards with the 37 putts… If you hit every green that would have been a 73…
Greens in regulation and fewer putts is the way to score well.
I just got curious so I looked up my golflogix app to see my averages. I hit on average about 9/18 greens a round and have 34 putts per round which makes me a 8-9 handicap.
I know the solution is keep it in play, hit greens, make putts for lower scores.
If thats the best round ever without the driver, keep it on the shelf and just keep her going in play.